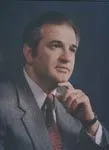 We would like to personally thank you for your selection of our practice for your neurological care. NSI is a modern, comprehensive, evaluation and diagnostic treatment center serving the entire metropolitan Washington, D.C. area. Each of our patients will receive quality care, accompanied by individual attention, from our courteous staff.
What is a Neurologist?
Neurologists are specialists who are concerned with the diagnosis and treatment of diseases and disorders of the nervous system, which include the brain, the spinal cord and the body's complex network of nerves and muscles. General illness or injury can affect the nervous system; while diseases of the nervous system can also affect other areas of your body. We do not perform surgery, but focus on determining the basis or cause of your problem. We treat patients with a wide range of neurological problems such as: epilepsy, Multiple Sclerosis, Parkinson's disease, headaches, Myasthenia Gravis, tumors, strokes, Alzheimer's disease, hemorrhage, myofascial pain syndrome, closed head injuries, compensation injuries and chemical toxicity to the nervous system.
Mission Statement
The organization, operation and management of a medical practice/sleep lab differs from all other commercial ventures in that we do not deal in material goods manufactured or sold for profit. Doctors deal in a service to mankind and they deal with the ill and distressed who come to them for one reason - they need help and guidance. The corollary of this statement clearly spells out the basic philosophy of the office - namely, "to provide those who come to us with the most courteous, sympathetic treatment and with the highest quality of care available, at a cost that is fair and reasonable".
The growth and the reputation of Neurology Services, Inc. are based upon a commitment to Excellency. Without it and without such a philosophy our existence is not justified. Your employment with us automatically carries with it certain just and equitable responsibilities. It is necessary we maintain the highest standards involved in the philosophy and tradition that each individually, and all collectively, have established. The group represents the finest of professional traditions. We who are a part of it take pride in the work it does, as well as the highest caliber of our fellow employees.